Click A Staff Member To Learn More!
Director & Founder
"When you are dancing, you dive deep into your soul and connect with yourself in a profound way, explore that and don't be afraid." - Christine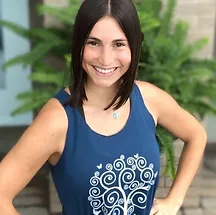 Christine Walker
Director & Founder
Christine Walker recently won "Best Dance Instructor" with the Toronto Star 2019 for the Reader's Choice Awards with St. Clair Dance Collective. She is a professional dancer, teacher, choreographer, actor & model with over 20 years of dance experience. She began her training in ballet, jazz, tap, hip hop and contemporary at Sheila Parkins School of Dance, Ethel Bruneau's Tap School & Ballet Divertimento. Walker then moved to Toronto and graduated from Ryerson University with a BFA in Dance (2013).

Christine has performed in contemporary dance with junior company in T-Danz Festival (2009) in France & Spain, performed with the Stella Adler's Studio of Acting with the MADAIR project in NYC (2010) and worked with Louise Bedard at Springboard Danse Montreal (2010). She was an actress and dancer in Naught Theatre Company, Something is Wrong, in Toronto (2013). She has performed in music video 'This Wild Heart' by The Nursery and most recently dancer in music video by Hollerado (2017).

​She worked as a professional dancer with Creativiva (2015-16), Bash Fx and Kulkat Entertainment (2018). A winner in Latin Ballroom in Bronze & Silver with Canada Dance Council (2016), and most proudly a hip hop dancer for the Opening Ceremonies for the Pan AM Games with Cirque du Soleil in Toronto (2015). She also was featured in a photoshoot for Seed9 magazine "Poor But Sexy" in Toronto.

She has also trained at many renowned summer camps such as Perry Mansfield, USA (on scholarship) with works by Nicholas Villeneuve & Sidra Bell; Domaine Forget, CAN with works by Edgar Zendejas; Broadway Theatre Project, USA, O Vertigo, CAN, Movement Invention Project, NYC & Kenny Pearl's Emerging Artist's Intensive, CAN.

With a passion in teaching, Miss Walker has taught in over 250 public/private schools, dance studios, community centres, daycares and arts camps teaching well over 1000 students in dance education. Her mission is to provide high-quality dance classes to all ages and abilities!

"A true educator at heart, Christine is bright, cheerful, charismatic and has a special talent for encouraging and inspiring others" – Former Colleague, Dance Instructor.
Studio Manager
"Dance enables you to find yourself and lose yourself at the same time." - Peter Townsend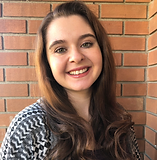 Ginny Pearson
Studio Manager
Ginny started dancing at the age of 3 and absolutely fell in love with it. When she was 8 years old, she joined the competitive dance team and continued up until she graduated from high school. Ginny is trained in ballet, tap, jazz, lyrical, contemporary, and musical theatre.

Ginny attended Wilfrid Laurier University and joined their Recreational Dance Program in her first year. In her second year, she took on an instructor role and started teaching Intermediate Lyrical. She held this position for 2 years, and then moved on to teaching Intermediate Contemporary for another 2 years. At the end of Ginny's first year as an instructor, she was awarded the "Golden Hawk Award of Excellence" for being the "Instructor of the Year".

In Ginny's fourth and fifth years of university, she took on the role of "Head Dance Instructor", helping to lead a team of over 20 instructors. This role was incredibly fulfilling, as Ginny loves being a leader in the dance community.

Upon graduating, Ginny started teaching dance at a studio in KW that caters to adults. This has been an amazing experience for her as she loves watching people who have danced for a while continue to pursue their passion, as well as she loves welcoming people into her class that have never danced before.

Growing up, Ginny's number one passion had always been dance. She never thought she could love anything as much as she loved dancing, until she started teaching. Her favourite thing about teaching is watching her dancers grow, gain confidence in themselves, and seeing them express themselves through movement.

Ginny's classes are always welcoming, inclusive, fun, positive, and she will always without a doubt be your biggest cheerleader!!!
Dance Teacher
"Dancing is creating a sculpture that is visible only for a moment "- Erol Ozan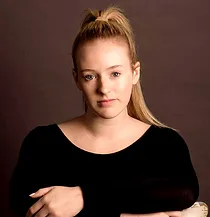 Sadie Stratford
Dance Teacher
Sadie Stratford is a ballet and hip hop teacher and choreographer from Toronto, Ontario. She is a graduate of The National Ballet School's Teacher Training Program. She trained competitively in various genres prior to transitioning into teaching as well as directed and choreographed for the Northumberland Players Youth Theatre Programs. She is well versed in several genres of dance but specializes in ballet. Ms. Sadie is also a huge advocate for body positivity in the dance community and tries to incorporate the idea of self-love and positivity into all of her dance classes.
Dance Teacher
"The time to sing is when your emotional level is just too high to speak anymore, and the time to dance is when your emotions are just too strong to only sing about how you feel." -Bob Fosse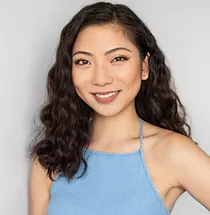 Mei Miyazawa
Dance Teacher
Mei Miyazawa is a Toronto-based pro dancer, actor, as well as an ADAPT-certified dance instructor. Along with her performance career, she has a strong passion for teaching kids and creating lifelong patrons of the arts. Whether she's teaching toddlers or adults, or performing in children's theatre, she feels incredibly lucky to work in an environment filled with energy, joy and creativity.

Her formal jazz and ballet training began at the age of three in Tokyo, Japan. In 2014, she moved to Canada to continue dance studies at the Quinte Ballet School of Canada in Belleville, Ontario, where she trained in the Professional Training Division. She then attended Cardinal Carter Academy of the Arts and Randolph Academy for the Performing Arts to expand her knowledge further in dance and theatre. Mei is a 2020 graduate of the Music Theatre Performance Program at St. Lawrence College in Brockville.

She has performed for Wavestage Theatre, Pirate Life Theatre, Shadowpath Theatre, EveryBODY on Stage, Toronto Fringe Festival, as well as major films such as The Swan, and music videos. Her former performance credits include: Chicago (merry murderess), Cell Block Tango MV (dancer), Sweet Charity (Helene), The Little Mermaid (Atina/dance captain), Jesus Christ Superstar (ensemble), and The Addams Family (ensemble).
Dance Teacher
"We should consider every day lost on which we have not danced at least once." - Friedrich Nietzsche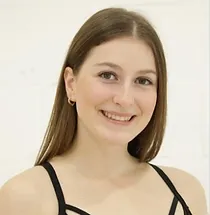 Deanna Lefort
Dance Teacher
Deanna LeFort's love for dance began at a very young age through her classical training in Ballet. Training under Stephanie Landry and Wendy Holt, Deanna successfully achieved all of her Royal Academy of Dance Examinations, including her Advanced 2. She progressed by adding Jazz and Tap to her technical repertoire, and was a competitive dancer in Contemporary, Lyrical, Hip Hop, and Musical Theatre. Deanna became a dance assistant at the age of 12 and has 4 years of experience teaching children from 2 to 18 years of age. She is also a member of the BATD, as she completed her Teacher's Associate Jazz and Tap examinations.

Deanna is currently studying at York University in the Psychology and Education programs. She is Co-Captain and Choreographer of Rise Dance Company, a team that competes annually with Universities across Ontario and Quebec. This team has enabled Deanna to further pursue her love for dance and learn new ways to express herself and the stories of others through movement.

Dance has led Deanna to her love for teaching both in dance and academics. She believes that every child learns in a unique way and is dedicated as a teacher to help each dancer flourish into the best dancer and person they can be. She is passionate about making dance more accessible and focuses on inclusion in her dance classrooms, believing every child should have the opportunity to dance.
Dance Teacher
" Dance, dance, otherwise we are lost" - Pina Bausch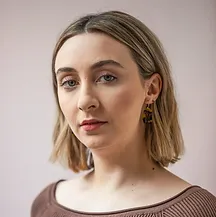 Krista Newey
Dance Teacher
Krista Newey is a dancer and choreographer based in Toronto. She began her dance training at Island Dance Studio in Port Perry where she trained in ballet, lyrical, jazz, and tap. Krista's love for dance and performance lead her to Ryerson University where she graduated in 2016 with a BFA in Dance. During her time at Ryerson, Krista became increasingly interested in choreography and contemporary dance. She started teaching dance in the summers between school, becoming Head of Dance and Drama at Camp Tapawingo. It was there that she found a passion for teaching dance in many different styles at many different levels.​

Krista has continued her pursuit in performing, choreographing and teaching after graduating from Ryerson. Krista has performed with Rock Bottom Movement, Alias Dance Project, The Garage, Frog In Hand, and Kylie Thompson Dance. She is also an active member in Nostos Collectives; an emerging artist collective where she is a performer and choreographer. Krista's choreography has appeared in TOES for Dance's IGNITE summer intensive, Ryerson Choreographic Works, Ryerson's New Voices Festival, Dance Matters, The Garage studio showings, K'aeja D'Dance's Wind Down Dance, Toronto Fringe, and with Nostos Collectives.

Krista has a passion for teaching in all dance styles and believes that joy, imagination, and creativity can be found in every category. From hip hop to jazz, improvisation to dance composition, Krista is always excited to share her love of dance no matter what form it comes in!
Dance Teacher
"Creativity is the place where only you can go. Your discovery there will be wonderful for you will have discovered yourself" - Catherine Hall Tauginbaugh Learn More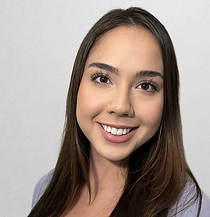 Meghan Bobyk
Dance Teacher
Meghan has had a passion for dance since she started ballet classes at the age of 3. Since then, she continued on to expand her dance training in jazz, acro, character, tap, and contemporary. In her early life, Meghan had participated in numerous dance competitions. She later joined the Canada's National Ballet professional program where she performed in The Nutcracker at the Four Seasons in Toronto. She continued dancing in Cardinal Carter Academy for the Arts throughout her high school years where she acted as an assistant teacher in a grade 9 dance class.

Now finishing her undergraduate studies in Psychology at York University, Meghan is eager to take her years of dance knowledge and inspire young minds through the art of dance. Meghan's number one goal is to create an inviting, fun, supportive and uplifting environment where her students can explore their creative abilities!
Dance Teacher
"Whenever music plays a true dancer will always visualize themselves dancing" - Tracy Parris




Tracy Parris
Dance Teacher
Tracy has had extensive training in the entertainment business. As a child she studied jazz and tap in Montreal, Canada for several years before becoming a ballet and tap assistant instructor for toddlers. She then joined the prestigious musical theatre company Children's Creations based in Montreal and Toronto.

Tracy performed alongside actors who would eventually star in such films as X-Men, The Expanse and 300. While there Tracy performed in multiple Musicals, two of which she assistant choreographed and one of which she co-wrote. She toured the U.S and Canada with the company and also recorded a live album.

Upon moving to Boston, Tracy continued her extensive training in Acting, Dance and Voice. She pursued her vocal training and was also a member of the local all-girls pop group Novelty. For two years she studied Hip Hop at the prestigious Jeanette Neill Dance Studio in Boston and became a member of Boston Casting and CP Casting where she took several acting classes.

Tracy was then selected from over one hundred dancers in an open call audition to be a regular on MTV's popular TV show Club MTV In New York City and was a cast member until the show ended in 1993. She appeared in two national television commercials and has been an extra in several major films including Fever Pitch with Jimmy Fallon, The Fighter and Ted with Mark Wahlberg, The Equalizer starring Denzel Washington and Joy starring Robert DeNiro and Jennifer Lawrence.

Tracy returned to teaching in 2007 and taught competitive Jr. & Sr. Hip Hop, Vocals and Musical Theater where her Musical Theater Team's performance of Hairspray won Platinum, highest overall score and came in second at nationals. She has done extensive voiceover work for several US radio stations and has been a vocal instructor and performance and acting coach for six years. One of Tracy's former vocal students Kara Hayward stars in the Oscar nominated films Moonrise Kingdom and Manchester by the Sea.​

Throughout this, Tracy has also maintained steady employment working in the Music Industry for Capitol Records, starting her own artist management company and dance studio as well as working in the radio business.

Tracy teaches Vocals, Acting, Hip Hop, Musical Theater, Lyrical, tap, jazz and ballet to the 2-17 years age group and competitive teams.
Dance Teacher
"Dance like no one is watching" -William Watson Purkey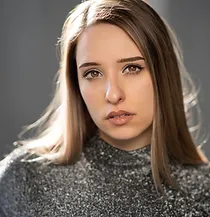 Hannah Klamann
Dance Teacher
Hannah Klamann is a dancer and actor based in Toronto, ON. She began her career as a dancer formally about 10 years ago and has trained extensively in hip-hop, commercial dance and other street styles. She has successfully learned a comprehensive amount about the history of different genres during this time.

Hannah has always been passionate about the arts. She lived in Orillia, ON for most of her youth and moved to Toronto to begin to learn about the path of becoming an entrepreneur and continue working towards her career while gaining experience. She began networking and attained proper training within the city. Over the course of her training she has had the opportunity to assist many of Toronto's industry professionals which has greatly contributed to her teaching abilities.

She has been a part of multiple Dance communities and has a passion for Krump as well due to the therapeutic qualities it possesses. Hannah believes that dance will continue to benefit the lives of many. She had many insecurities growing up and dance allowed her to find a confidence within herself.

Hannah will continue to help facilitate and organize events/programs and be a part of the dance community in hopes to help bring that confidence to others in their journey as well! Hannah loves working with students who are passionate about learning and those who just want to have fun at any age!